On Friday I was so pleased arriving home to a parcel from Pepa Loves. I was very lucky to get a couple of gifts from them, to show you a couple of my favorite items from their Spring/Summer collection, which is due to launch soon. Is it just me or am I the only one extremely excited about Spring, little birdies singing, fresh evenings and light jackets. I can't wait!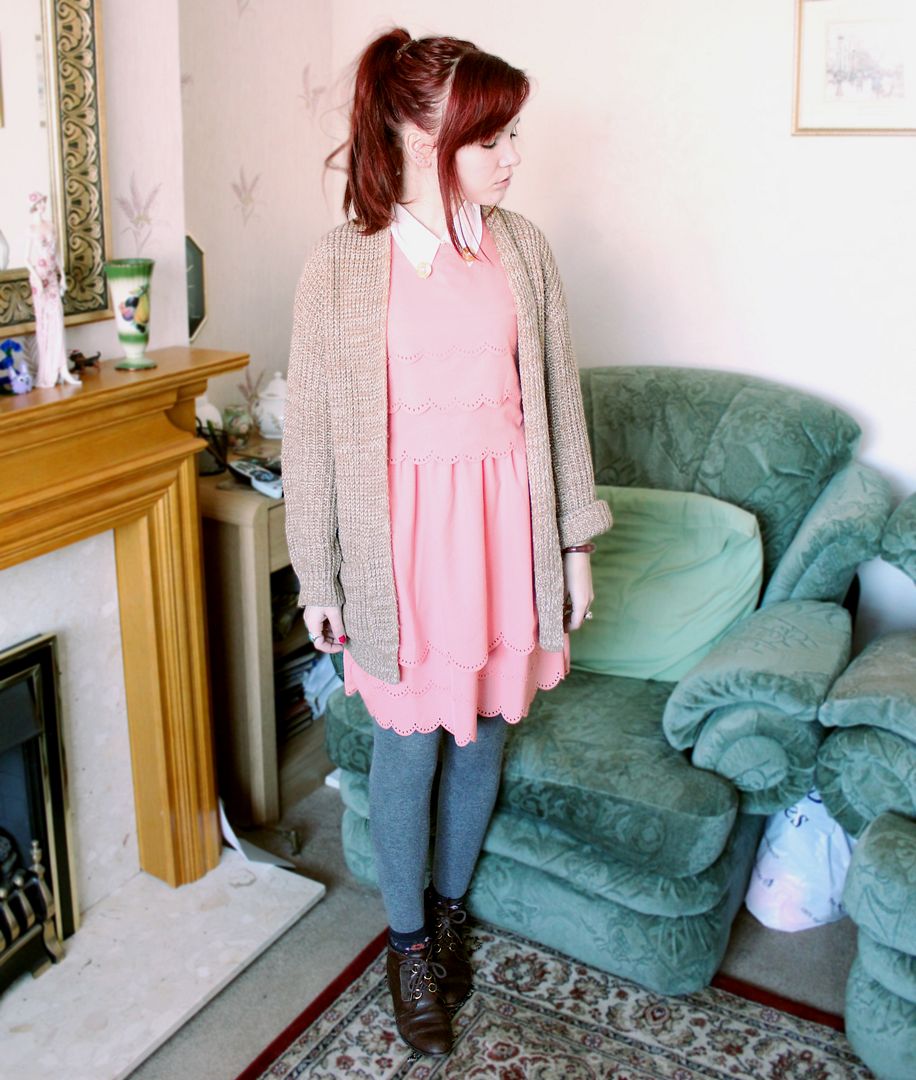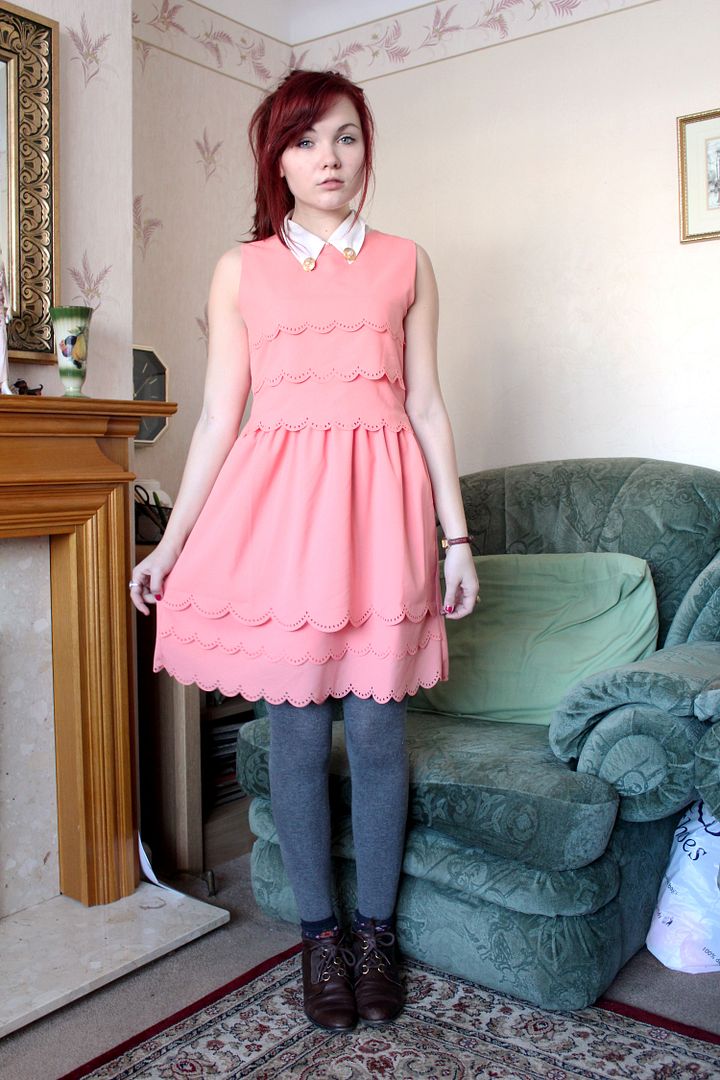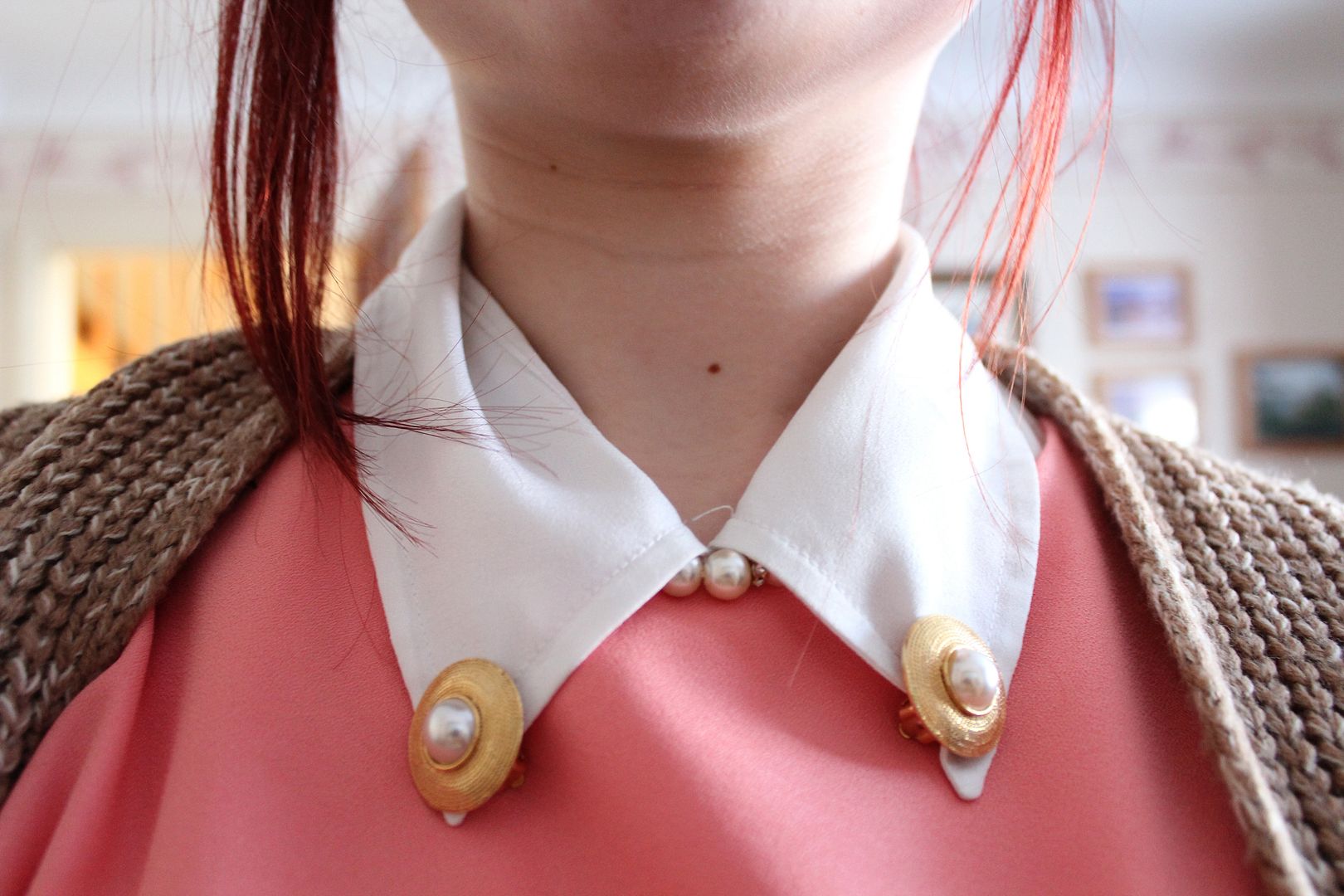 Some vintage earings worn as collar clips, Pat Butcher style! My lovely friend Kirsti, from Silent Sweetheart introduced me to this quirky little detailing that is cheap but so so pretty!!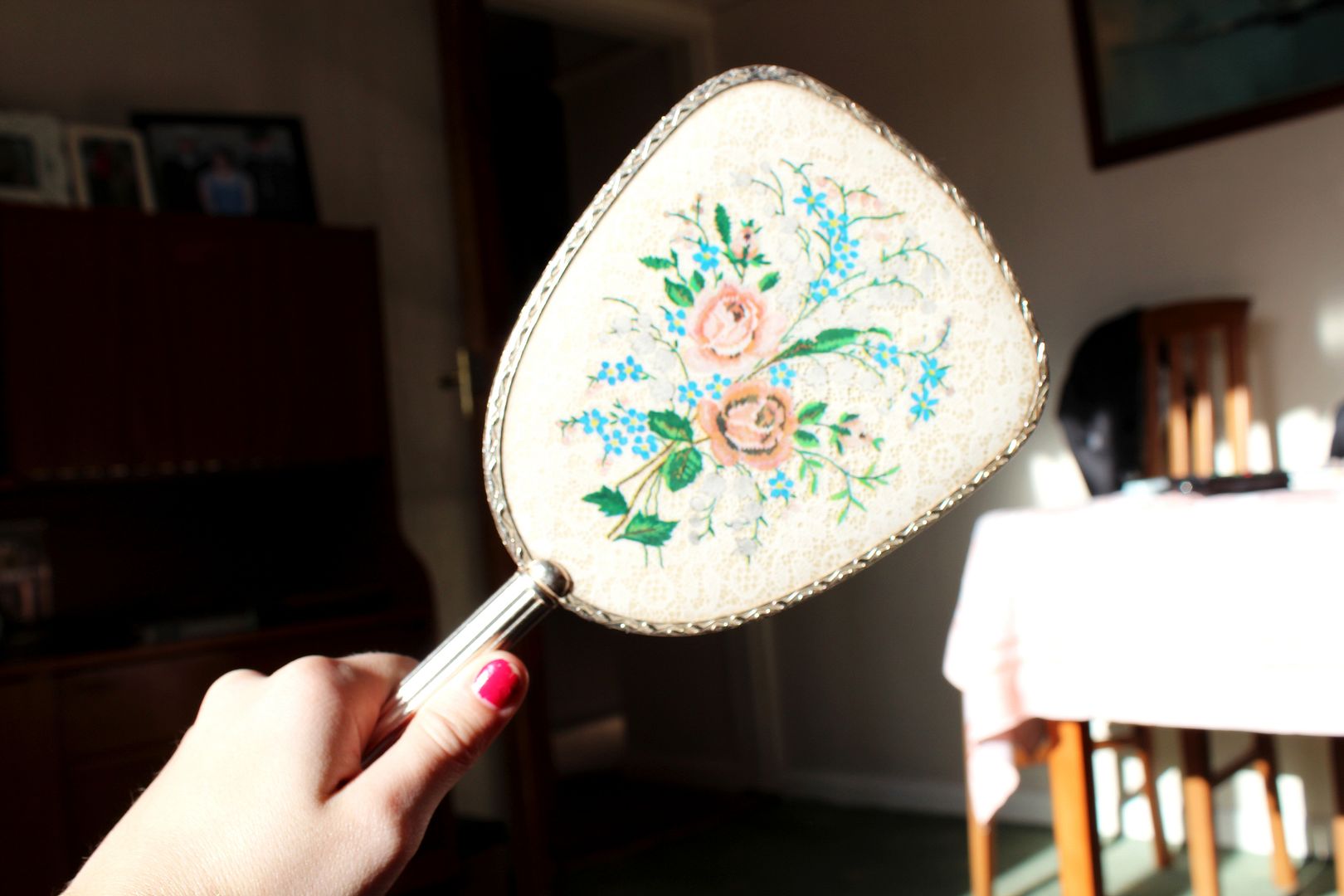 A vintage mirror I brought from a Jumble Sale, It came with a mirror (and I brought a floral bowl) all for £1!!
Yesterday, although I was feeling poorly, I couldn't help but wear this lovely salmon/peachy colour dress. It zips up at the back, has gorgeous scalloped edge detail and fits really well. One thing I love about it is the length is slightly longer, making it a great addition for spring. Meaning all ages can wear it and not feel to 'exposed' near the bottom area, haha! Because I am very petite the shape isn't as flattering as I would hope but again, it is such a pretty dress I don't mind. When I feel better I would wear it with wedges for a bit of height to make it more flattering.
Now all I need is some sunshine and some helpful doctors and all will be well!
SO PLEASED to tell you all, I have a Giveaway coming in a few days, Pepa Loves are kindly giving one of you lovely followers a chance to win something from their Spring/Summer collection. I wont tell you what it is yet but you are going to love it!!
I hope you like my look and have a lovely week ahead.