The top was gifted from the lovely 'The Vintage Set'.
Today I am excited to do a Outfit post, but not like my usual, where I snap some photos of myself in an outfit and give a brief description on what it is. Today I am featuring a lovely vintage pink blouse that I was sent from The Vintage Set. In the past I have done some illustration work for this shop and I was so pleased to be asked to help them again. This time for styling and fashion, which I was happy to oblige. So I got sent a pink top, which I had to go away and style in 2 different ways. So that is exactly what I did, however I got so excited I decided to style it in 3 ways. I know vintage can sometimes be overrated but as a strong believer myself that when vintage is found and worn right then it can be an absolute joy. So I hope you like the outfits I have put together and maybe you can browse The Vintage Set and have a go yourself with something you like?
1. Wedge boots - Asda
2. Cream Vintage Oversized Cardie - Charity Shop
3. Pink Pop Socks - H&M (set of 3)
4. Rocking Horse Necklace - Chicwish
5. Heart Skin Colour Tights - Primark
6. Wicker Bag - Vintage Carboot Sale
7. Pleated Skirt - I Wear Sin
For this look I wanted to style the blouse the best way I know how, a 'girlie' look. For me that consists of a pleated skirt, pretty cardigan and some cute accessories. I only got this necklace a few days ago so I thought it was the perfect match to the pop of pink and dolly like heart tights.
1. Cream Blazer With Fur Trim - H&M (fur collar added, DIY)
2. Beaded Collar - Topshop
Hot Air Balloon Necklace - Chicwish
(So sad to hear about the accident in Egypt, sorry to those who were affected and my thoughts are wish you).
3. Nude Kitten Heels - Dorothy Perkins
4. High Waist Joni Jeans - Topshop
5. Navy Vintage Bag - Jumble Sale (20p)!
This look was styled towards a more 'evening' (going to the pub with friends) kind of thing. I have been living in these high waist jeans a lot recently, as they are so comfortable and versatile, good old Topshop!! I kept accessories clean and basic with a matching navy bag and pastel necklaces. The blazer and nude heels I thought were a nice touch to make the blouse suitable for evening wear.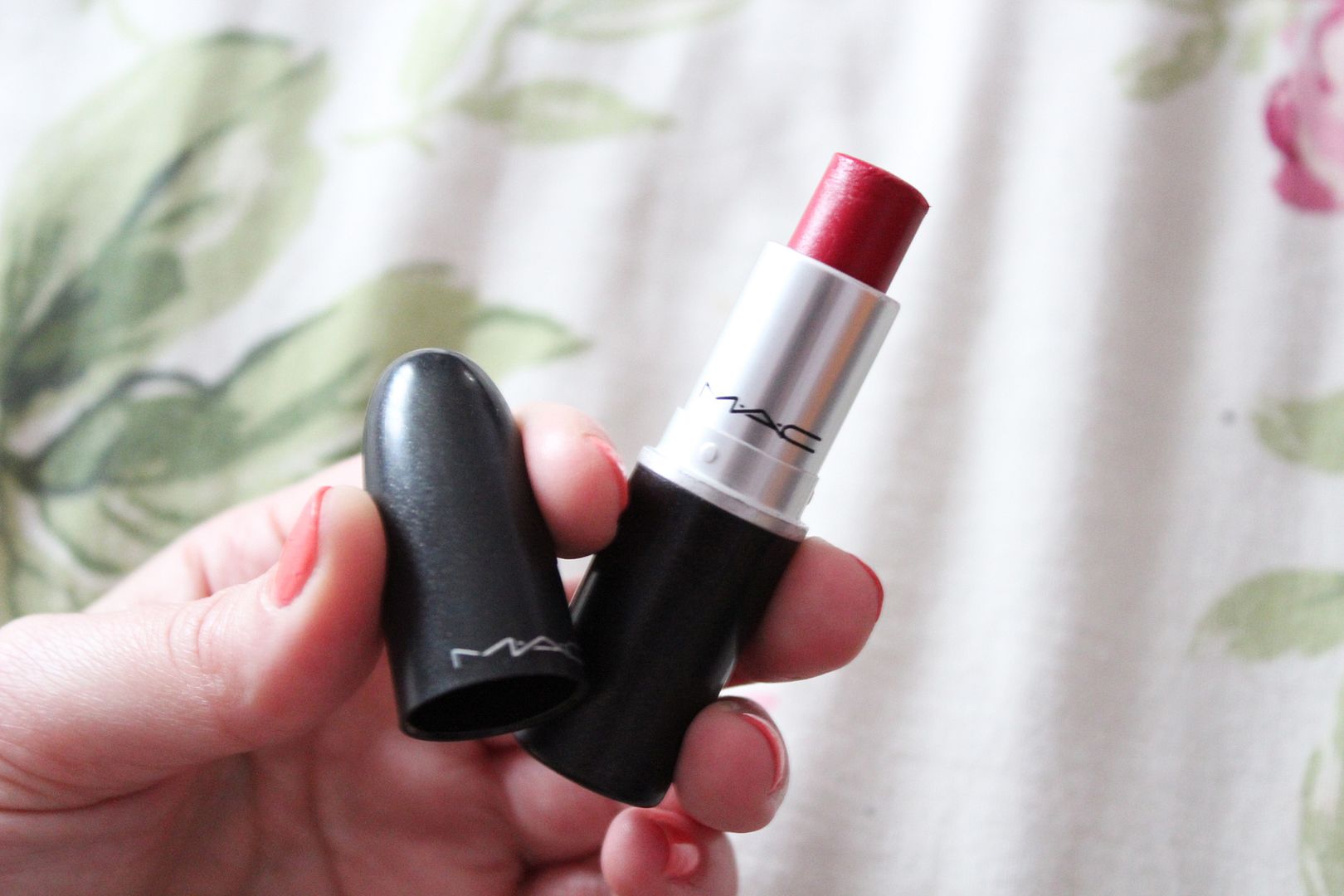 Red Lipstick is essential for my evening attire! MAC Cosmetics - Ruby Woo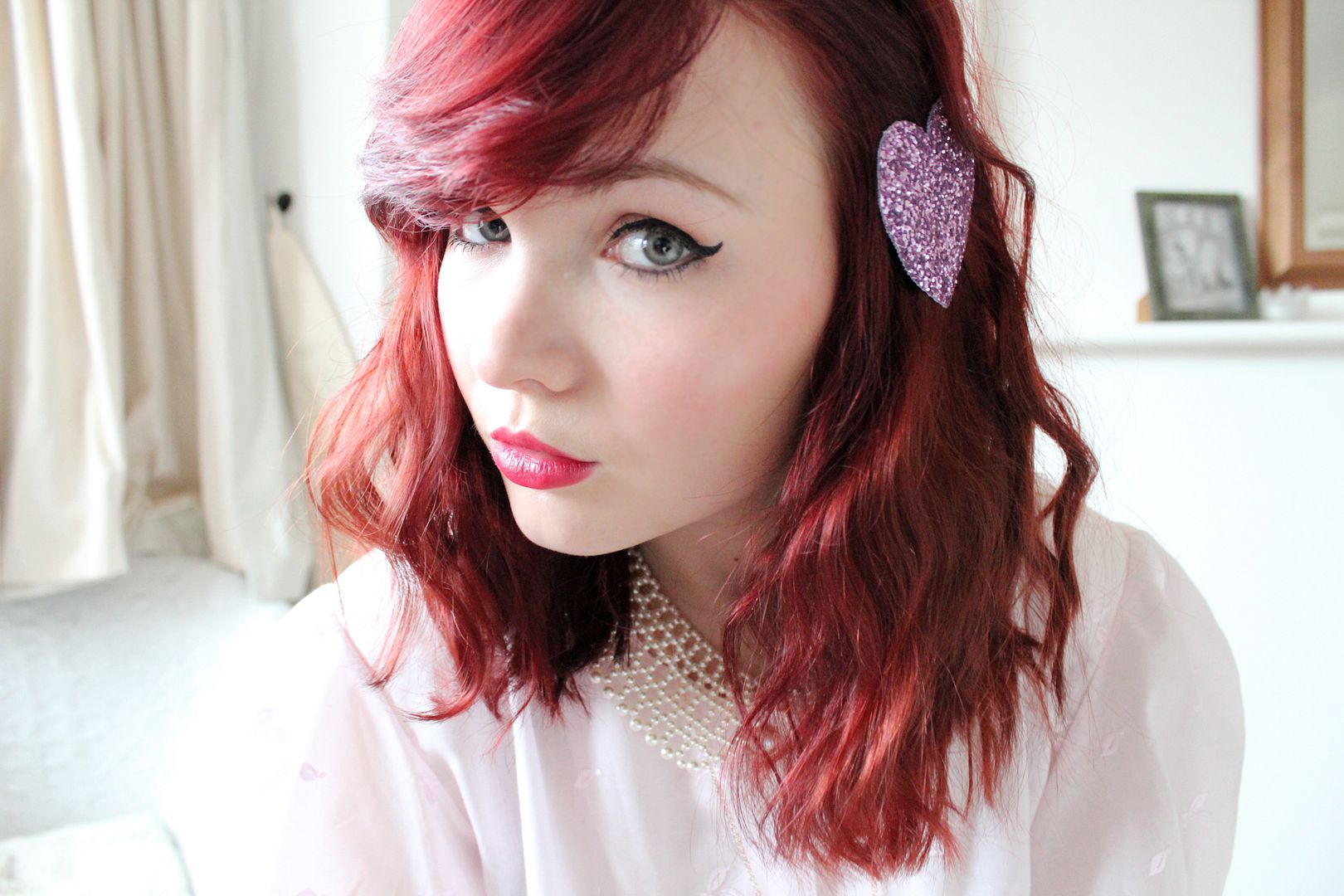 Add a cute hair accessory with Crown and Glory, perfect for nights out and a sprinkle of glitter!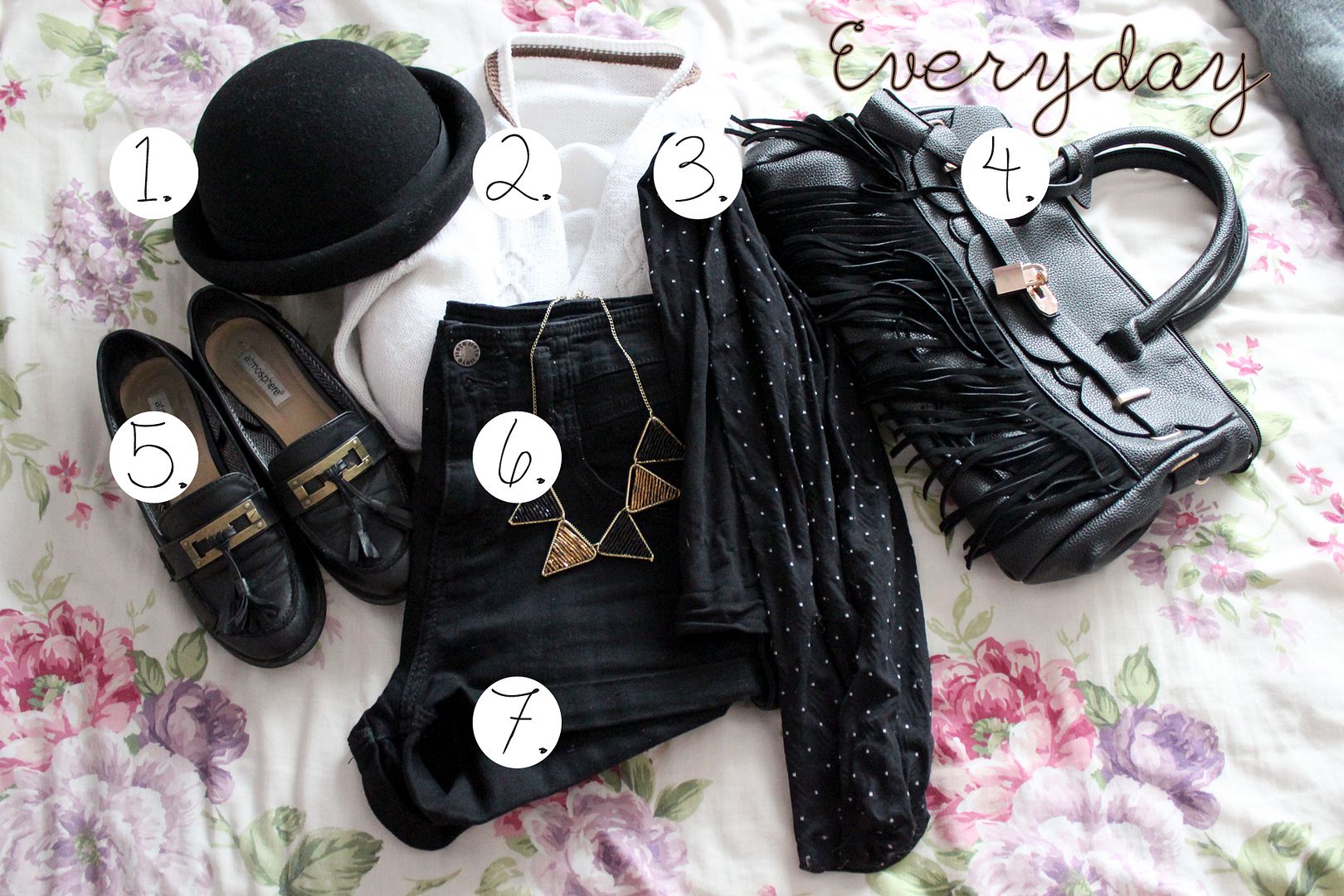 1. Black Bowler Hat - Urban Outfitters
2. White with brown trim cardie - Charity Shop
3. Polka Dot Tights - OASAP
4. Black Tassel Hand-bag - Chicwish
5. Black Tassel Loathers - Primark
6. Bunting Necklace - BHS
7. Black High Waist Shorts - Topshop
So, as I have styled the top in a couple of ways suitable for occasions or themes, I wanted to show how easy a vintage blouse could be worn on a daily basis. Keeping colours basic but adding little details is key for a laid back look. As there is a lot of black in this look, I think the polka dot tights work quite well, you can wear other prints like hearts or lace tights if you prefer. As there is bronze in the shoes (buckle) I tied that in with the bunting necklace and tassel bag. the white cardie has a brown trim around it as well so it all sits nicely as an over all look. Lately I am loving my new bowler hat, I think it gives an outfit a preppy edge without looking to silly. If you like them but don't think they suit you, just go for it!! I think they look great when wearing vintage clothing.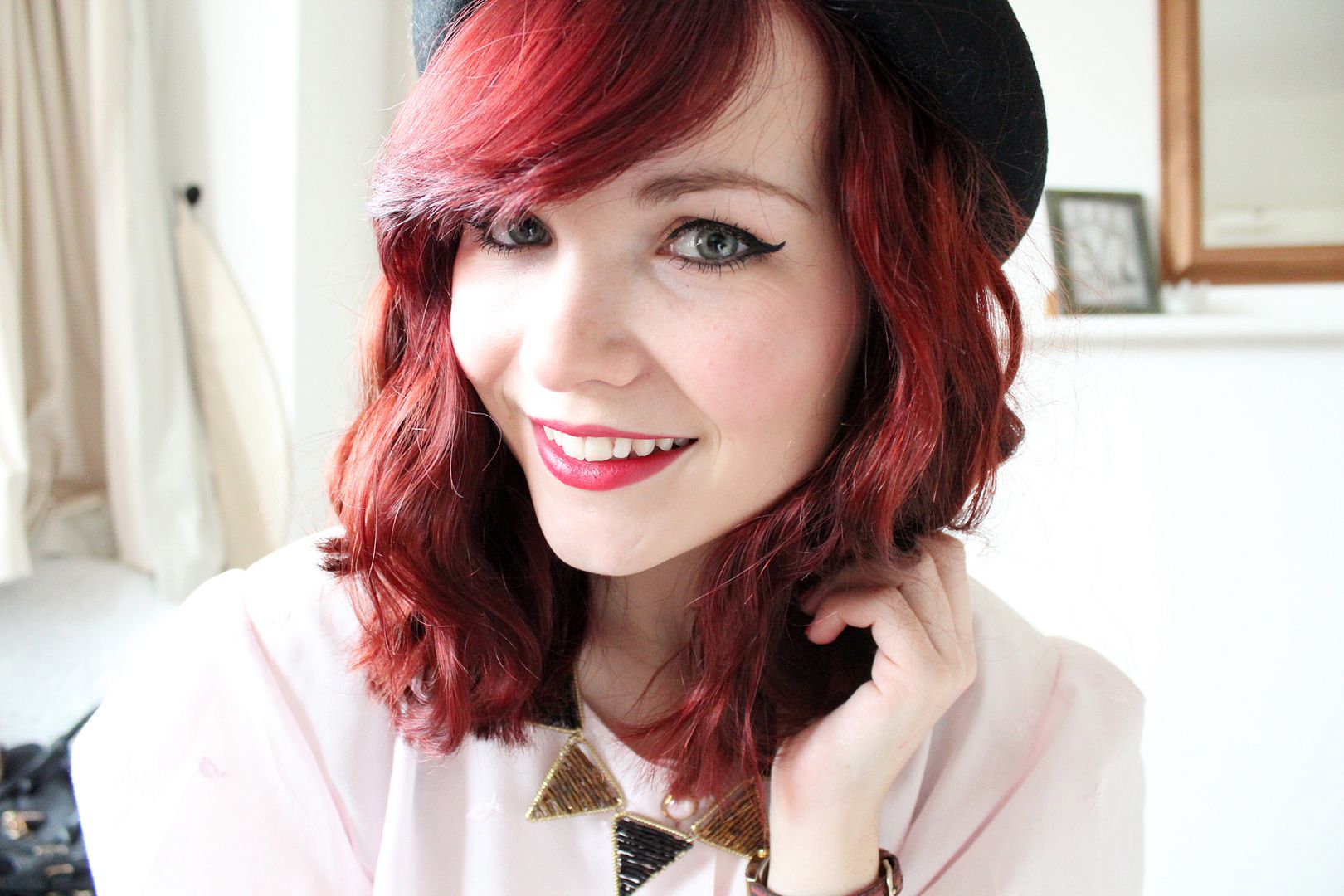 You can find The Vintage Set on,
Facebook
Twitter
Website.